Both Cora & Diane have lost so much with there computers crashing, I'm not sure they were able to save much if anything at all.

So I wanted to join in on this effort to help them out!! All proceeds will be split between the designers to help them in so many ways...not only create but to see that we all do care! 29 Designers have come together just in this store to help them out!! Huge Collab.

You can purchase the Collab here at StarGazer Scraps.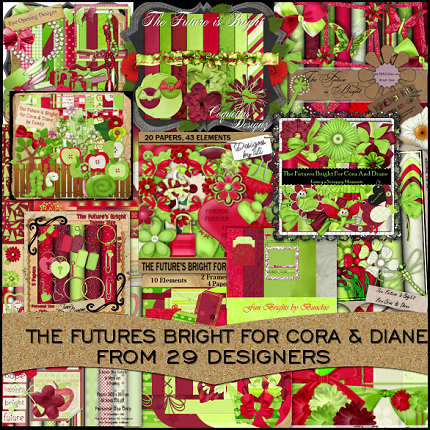 My portion of the Colab Preview: