Abba Dabba Scraps has started a blog train, a few talented designers came through for these beautiful creations!! This blog train is kicking off in several hours, and I'm going to post mine now, because I am so tired and won't make midnight!!

Please say Thank You if you snag!!

SNAG MY PORTION HERE: GothicInspirations_AirsOfSpringBT09.zip





Previews of everyone else's contributions here: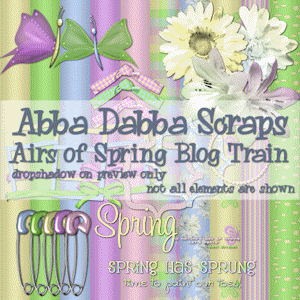 PREVIEWS OF MY PORTION HERE:



Follow this train to visit and snag the rest of the blog train on the 1st!!

Angel's Designz
Abba Dabba Scraps
Amber's Portion also on: Abba Dabba Scraps
The Cat's Meow
Candy's Treasures
XelaxScrapFree
Boonie Scraps
Tabby's Digi Designs
Designs By Foxylady Creations
This Complicated Life
Humbug Graphics Galore
Gothic Inspirations <----You Are Here!
Read more...